Hey, Are You Looking Best Solution For
It encompasses a complete set of employee-management for HR Software In Dubai which processes throughout the employee lifecycle. It depends upon the needs of the business, whether it is Small, Medium or Enterprise business Payroll Software from Dubai which helps you to manage your business.
Without software in Dubai, Payroll and HR management is very difficult process whether it is small company with less than 50 Employees or Enterprise companies with more than 5000 Employees. We provides Best HR System in Dubai with very reasonable price which can be Customizable.
Recruitment and Training is the process of selecting best employees for the organisation at right time, Right place to achieve their Business Goals. Our Cloud Based HR & Payroll Solutions in Dubai will help your company to organise recruitment and Training in a systematic manner.
Are you facing difficulty in managing Employees documents of your company then we provides Top & Best HRMS Software in Dubai which helps to upload all Employees documents in system and to get a proper notification as per system setup in the from of Email or SMS. 
Tracking Employee performance manually is very difficult process. Our Customizable HR and Payroll Software from Dubai will helps the organisation to setup an systematic and Track the performance of the employees by standard template in system. 
ESS module is required for all organisations to track employee's requests for any kind of application else to track request of employees will be very difficult. Our HRMS Dubai software can manage all kind of Employee self services by themself with the help of our experts training. 
Org Chart is a diagram which helps the management and their Employee relationship in graphical format. We are the Best HR Software Vendor in Dubai with organizational charts which users can use drag and drop function, Drill down options with the help of mouse.
With the help of Task Management module in our HRMS software, all employee daily activity can be monitored by the management. For this solution you need a better HR Software dealer in Dubai.
All companies' employees will have claims and Reimbursement which companies transfer it along with payroll. For this an automated claim management HR software Provider in Dubai required to control and to avoid duplicate claims.
Employees can request and Employers can manage Employees project hours by finding an automated HRMS Software dealer in Dubai. You can manage all kind of projects with the help of formula writers in system same like a excel formulas.
EMI option available in system,  which can reduce clerical mistakes of manual calculations related loan and Advances. A complete Loan and Advance module from an HRMS Software vendor in Dubai can manage all these function with the help of training.
By using an automated attendance machine which can integrate Software from HR Software companies in Dubai will solve most of attendance related activities. Our HRMS Software provider in Dubai can integrate this process accurately.
Industries Using Our Best HR Software Dubai Solutions
BEST HR & Payroll SOFTWARE PROVIDER IN DUBAI FOR TRADING COMPANY
Trading Companies HRMS Software implementation in Dubai can automize the employees all kind of HR related activities, Payroll process, Shift and duty Roaster etc. With the Help of Top HRMS Software in Dubai a trading company can control all the above mentioned process.
OIL & GAS TOP HRMS SOFTWARE SUPPLIER IN DUBAI
It is very difficult to manage the HRMS and Payroll in Dubai for Oil & Gas industry employees because of their duty and leave schedule system. We provides a Customizable HR Software in Dubai which very flexible for UAE labor laws and user can modify the rules by using the HRMS Dubai laws.
WEB OR CLOUD BASED HR SOFTWARE DUBAI FOR CONSTRUCTION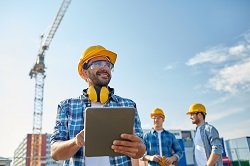 onstruction companies will struggle to manage their payroll and attendance with a cloud based HRMS Software in Dubai because their employees working hours calculations, OT Calculation and their always different. When you use Payroll software in Dubai you can manage and automize it easily.
CUSTOMIZABLE HRMS DUBAI SOFTWARE VENDOR FOR RETAIL BUSINESS
Retail business consist of Duty Roaster, Shift Scheduling, Overtime for Employees which will be very difficult hazard to manage. If you plan to buy from a Payroll Software in Dubai these will be very easy process because all the above process will be under a software and it will calculate automatically.
PRODUCTION BASED GOOD PAYROLL SOFTWARE IN DUBAI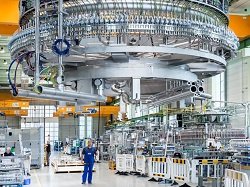 Are you facing difficulty to manage your employees working hours and related calculation then this is the right time to choose a best Payroll Software from Dubai which can manage all types of complex calculations.
FRUITS & VEGITABLE TRADING HR AND PAYROLL SOFTWARE DUBAI
When you trade Fruits and Vegetables, there will split shift, Duty Roaster and other kind of complex time in and out calculation. If you are searching for Top HRMS & Payroll software provider in Dubai for this kind calculation then we provide it.
Ways To Grow With Our Top HRMS Software In Dubai

Efficiency and cost control
Empower your managers to improve business performance with unified HR and financial data, forecasting present and future costs whilst streamlining operations with automated workflows with and HRMS Software from Dubai.
Engage your employess with HR software Dubai
Ensure higher employee retention and engagement with HR self-service delivery, and manage employee development with faster and simpler access to HRMS Software in Dubai and core HR information. You can also integrate the Payroll software from Dubai to accounts.
Benefits from integrating HR and finance:
 Payroll process errors are reduced by more than 20%
Tracking actual time worked error rate is reduced by more than 24%
 Manual transactions decrease dramatically, from 5,9% to 0,1%
Collaboration across departments and divisions is more than 3 times higher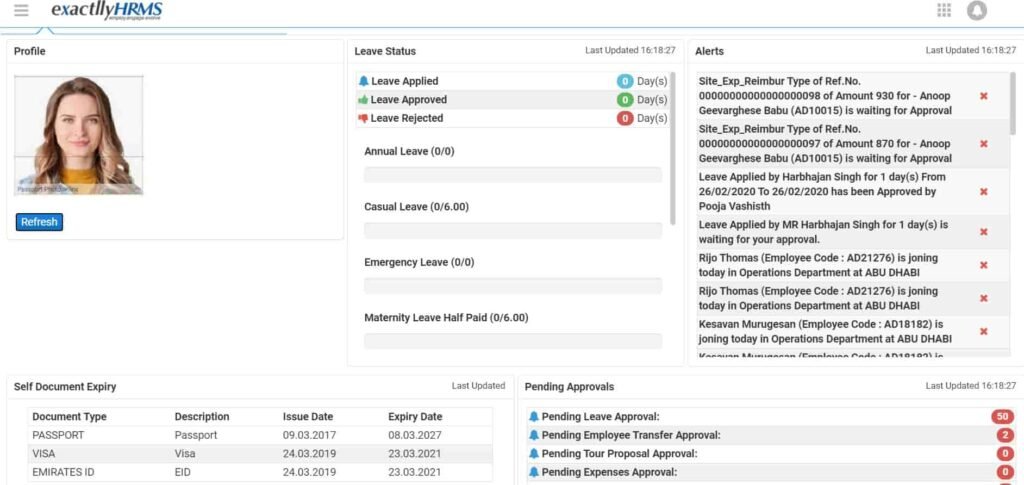 GAIN COMPLIANCE & VISIBLITY
Your organisation is required to maintain compliance on an ongoing
basis. You need a solution to support the management of your internal
HR processes and that helps you to track, report and demonstrate that
policies are applied in line with changing regulations, and kept safe with
critical documentation storage.Ensure compliance and provide real-time, secure HRMS Solutions data in Dubai for your internal and external stakeholders, with document management, dashboards, self-service intelligence and reporting tools.
serve your mobile workforce
Have you thought about providing your employees with anytime access to real-time information? Providing web access to core HR data to your managers, on any device and on any browser, gives them the freedom to take decisions, wherever they are.Go where your business takes you, with anytime access to HR services and key performance indicators through mobile access on any device

OUR PAYROLL SOFTWARE UAE IMPLEMENTATION PLANS
Consultation
Documentation
Deployment
Training
Support
Consultation
A proper consultation is required for setting up a data structure. Our well experienced Consultants will meet the customer and collect all required information to build up application. If there is any gap in requirement study we will develop the application as per customer requirement. Customers are the backbone of every business so we will try to make always customer happy. 
Documentation
Deployment
Training
Support
To Get Best HR & Payroll Software In Dubai
Our HR and Payroll Software in Dubai Testimonials
when we present a business case, they come up with a software solution, they present a POC and then we move forward. And that's the nature of the relationship – they're very professional and always willing to help up, take care of our rights with their expertise, they have a great Technical and leadership team that's why we're glad to partner with them.
"Our company processes the salaries of about 1000 employees with the help of their HR Software. Using YES-TECH HR Software simultaneously helps us optimising our existing processes, ensuring the centralisation and integration of information."
we implemented SAGE Payroll software in our company. They completed the implementation as per the scope and we are so happy to recommend you.
We are using their HRMS Software and ERP software from the last 5 years and their support and response time is so good.
HR Software Dubai Client list