BEST ERP AND HR SOFTWARE COMPANIES IN DUBAI | UAE
BEST ERP AND HR SOFTWARE COMPANIES IN DUBAI | UAE
We are one of the Best ERP And HR Software companies in Dubai  with all standard features which UAE organisations  required. Our Products include SAGE 100, SAGE 200 ERP,SAGE 300 ERP, SAGE X3 ERP, SAP HANA, SAP B1 for ERP and other customized solutions. For accounting solutions the products include Tally, Quick Books, ZOHO Books, SAGE 50 and other web applications with subscription option. 
Our HRMS Solutions includes SAP HRMS, ZOHO HRMS, SAGE HRMS and Other customized HRMS which meet UAE all features. The HRMS product features includes Employee Management, Payroll Management, Recruitment and Training, Employee documents and Alerts, Leave Management, Claims Management etc.
Sage 300 is the name for the mid and Large market Sage ERP line of enterprise management and accounting solutions in Dubai, UAE which primarily serving small and medium-sized businesses. Since 2004, Sage 300 is developed by Sage UK. In 2012, Sage ACCPAC renamed to Sage 300 ERP.
Sage 300 ERP is a Windows based application which can use database as Microsoft SQL. The application will work under Windows environment and has an option of being hosted by Sage itself or client can choose the hosting provider. Sage 300 is a module based software system with the following core suite of modules. The full list of modules developed by Sage 300 is shown below.
Key Features of SAGE 300 ERP In Dubai,UAE
Financials suite
·       General ledger
·       Bank services
·       Tax services
·       Accounts payable
·       Accounts receivable
·       Multi-company
·       Inter Company Transactions
·       Multi Company Consolidation
·       Inventory control
·       Purchase orders
·       (Sales) Order Entry
·       US, Canadian ,GCC payroll
·       Multi-currency
·       Project and job costing
·       Transaction analysis and optional fields
SAGE 300 is a multi-user, multi-currency, and multi-language supporting software. It is available in multiple languages: English, Spanish, French, Italian, Chinese and other languages.
SAP Business One is of the best business management software designed for small and medium-sized enterprises which helps to meet the complete requirements of customers in Dubai, UAE . As an ERP solution, it aims to automate all the key business functions in financials, human resources and operations.
SAP Business One is a modular software with15 functional modules, covering the typical functions in a business organization. The mostly using modules includes Financials, Sales Opportunities, Purchasing A/P, Sales – A/R, Business Partners, Banking and Inventory etc.
Key Features of SAP B1 ERP In Dubai, UAE
• Administration, To setup all settings and user creation in system
• CRM, where common sales and Marketing management.
• Financials, where to define chart of accounts and all financial entries.
• Opportunities, where Lead generation and Pipeline building
• Sales – A/R, where the sales flow (Quotation > Order > Delivery > AR Invoice) can manage.
• Purchasing – A/P, where the purchase process workflow (Quotation > Order > GRPO > AP Invoice) can manage.
• Business Partners, where master data of Leads, Customer and Supplier are be managed.
• Banking, where all payment and Outgoing (purchase) payments are created
• Inventory, where all master data of goods and items to be sold/purchased can be maintained and their quantity/value in warehouses and Locations are tracked
• Resources, where all master data of resources to be used in production are defined .
• Project Management, where you define projects
• Material Requirements Planning (MRP), where forecasts of needed items in sales/production are defined in order to make purchase order recommendation.
• Production, where BOM master data are maintained and Production orders are created
• Service, where management of customer service contracts are maintained and service calls are created
• HRMS, where employee master data (names, contract information, roles, etc.) are maintained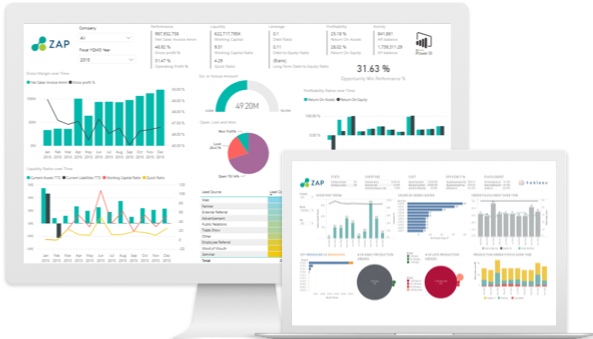 Does your HR department spend lot of their time processing employee information? Does your organisation have several HR systems in place? Integrating with a HR software will solve all your above problems.Sage X3 People HRMS integrates seamlessly with accounting Software and also helping you take control over your employee costs in a more accurate way, without having to transfer information entering manually or between different systems. With Sage HRMS in Dubai you are able to save full records of your employees, manage their documents, forecast and accurately track their working hours, and bonuses, giving you a complete view of your employee costs. payroll processes managing, expenses tracking, Track employee bonus, hiring new employees and make forecasts for the organization for budgeting , subsidiary or branch. All this can provide one single software solution. Sage X3 People helps you to reduce time on HR administration processes and lets you spend more time on personnel and financial decisions strategically.
To get more info about ERP and HR Software Companies in Dubai, UAE