HRMS SOFTWARE UAE | HRMS UAE
Recruitment and Selection is an important and difficult operation in HRMS, without an HRMS Software UAE. It designed to increase employee strength in order to achieve the employer's Organizations strategic goals and objectives. It is a process of screening, shortlisting ,sourcing and selecting the perfect candidates for the required vacancy of a organization.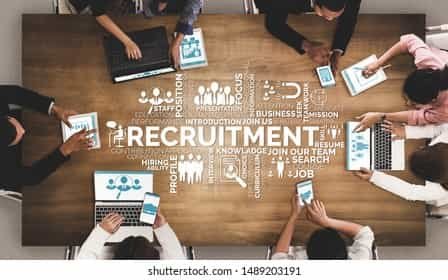 Why you need BEST HRMS solution in UAE for recruitment process
The process Recruitment and Selection in HRMS defined as locating and encouraging the highly capable applicants. So for picking an employee to organisation they will keep some specific criteria for that position includes the Employee qualification, Skills, Decision making capability, Efficiency etc. An HRMS system in UAE will automize these above all process including Job posting in website which will automatically integrate to out Customized HRMS Software UAE and keep track on all applications application. Sometime the software will like a CV bank which Employers or HR Managers can use it for future reference.
Recruitment and Selection Process importance in Organisation
Recruitment and Selection process will determine the present and Future of firm. It depends on the selection of employees by an HR Manger with right candidates because employees are the backbone of every organisation. If they are not capable to handle the designation it will effect the complete organisation.

Finding Employees with lesser price is the another difficult process of recruitment.  If you find a right candidate after an interview process may be the employee expected salary will be high so it is difficult job for HR Manager to find employees with right cost. The HRMS Software Vendors in UAE can provide a software which will allow to list the job vacancies in the organisation website that will integrate to HRMS.

Recruitment process will helps the applicants to get a better knowledge about a company and its environment. So once joined they will not leave the company without a proper reason. Top HRMS Software provider in UAE will allow to record all recruitment process of a company in a systematic manner.
Steps in Recruitment process with the help of Best HRMS System in UAE
Recruitment process starts when a organisation identifies that there is Job vacancy available, Preparation for that Job requirements, Advertising the Job requirements in public websites and preliminary interview.
Finding Job Vacancies : Once Job vacancies ready the Recruitment and Selection process starts. If the organisation need employees in present or future then the recruitment process will start.

Job preparation and specification : Once departments  identifies the Job vacancies in an organisation Now HR Manager have to prepare the required Qualifications , Skill Sets, candidate experience etc to get proper candidate selection. The HRMS Software Companies in Dubai recruitment Module will helps to setup all these in a systematic manner.

Vacancy Advertising : The next job of HR department is Advertising the Job vacancies either as paid or free. Now a days its very easy to advertise and to reach the audience like Indeed, Dubizle, Naukri, Monster also in the form of older advertising tools like news paper and Magazine's Advertisement.

Arrange Interview : After verifying CV of candidates the HR team will call for interview. The predefined questionnaire and its ranking can be updated in an HRMS Solution  providers in UAE with check list.

Interview : The HR Managers and the particular department will conduct interview to the candidates and select the proper employees with the help of predefined questionnaire

Selection Process : Once interview completed the management will team will choose proper person for the right position with the help of raking system in HR Software.
For Best HRMS Software Provider in UAE